ITs late and im watching QUIZMANIA. Worst Show Ever. Very horrible TV. Annoying host. Aparently she is NOT a pornstar. (or so she says) I was searching and I came across THIS article and found it highly amusing. Read it.

Yeah. And thats about it....

OH BUT WAIT THERES MORE!

We have a house! Oh yes. Its 5 mins out from flinders st, 10 minutes walk from chapel street and super close to EVERYTHING. And my room is bigger than Its great. I even have you a picture....









Not to scale obviously but you get the picture.... hahahaha get it!?!?!?



</lj>


Oh and this is by bianca, a portrait of Chris and I...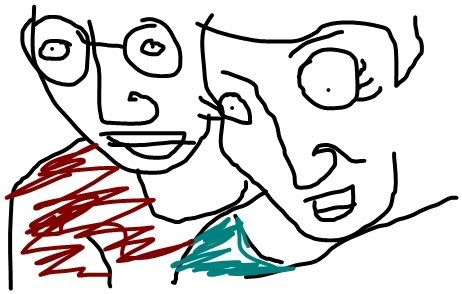 LOVELY!
Done on MSN, a damn good job.





So yeah thats about it for now, CHEERS!